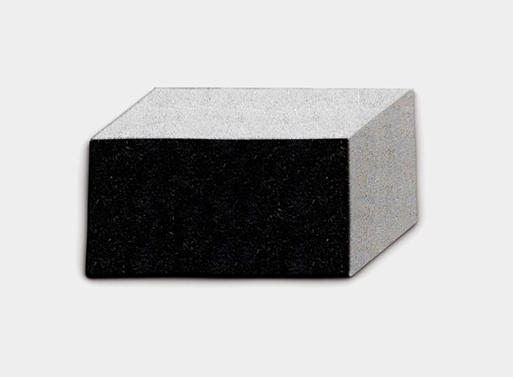 If details matter to you, maybe you'd like a better doormat. This one, made from coir (natural coconut fiber), is pretty cool in a minimal-sleek-undercover way. The 3D illusion makes a statement, or at least more so than a regular doormat. It would go well with this door, though it might look tiny in comparison, or this house (or, even better, this K House).

Manufacturer: ESTABLISHED & SONS
Materials: coir, natural coconut fibre
Dimensions: 27.95″ L x 20.47″ W x 0.59″ H
Year: 2011
Made in: UK
Updated price and link; originally from our archives (posted Oct 25, 2011).
Available from
Dwell Store
, 145.00.