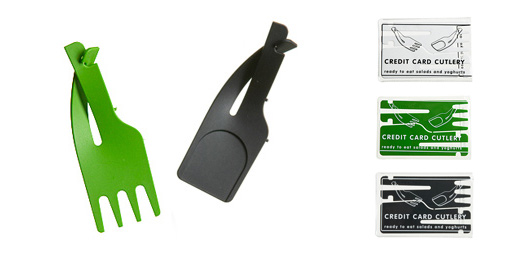 Never leave home without it…('it' being cutlery that you can keep in your wallet).
In case of hunger don't buy junk food, but good food. And be prepared to have your cutlery with you! Designed for, and available exclusively at, the Shop at the Cooper-Hewitt.
Designer: Ineke Hans, 2006
$10.00, Buy it here.
Tags: Gifts, Gifts $1-$25