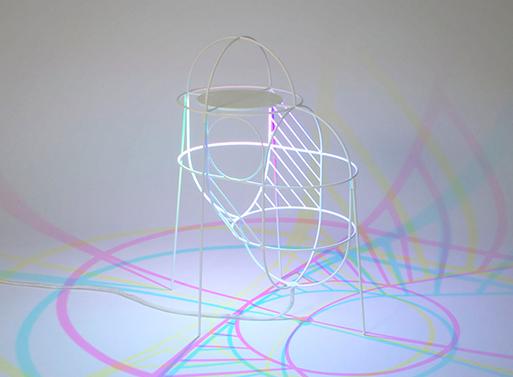 What the what is going on with this CMYK Up Lamp? Dennis Parren has combined red, yellow, and blue LED bulbs to create an interesting mix of light. When the three primary colors are combined, you'll see a white light. However, when one of these color bulbs is blocked by the structural form of the lamp itself, then the other two combine to produce tertiary shadows (cyan, magenta, and yellowish colors). Pretty spectacular, isn't it?


Producer: Studio Dennis Parren
Material: LEDs, Fiberglass
Design Date: 2011
Dimensions: 35 x 20 x 27 cm
Special Notes: Supplied with three x three LED bulbs. Uses 9 watts power and 240 volts. One year guarantee.
CMYK up 'switch on' from Dennis Parren on Vimeo.
Available from
L'ArcoBaleno
, 1,068.61.