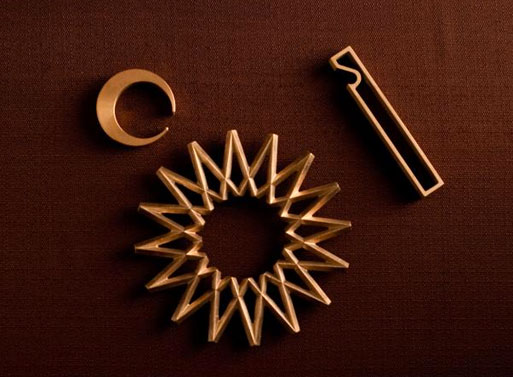 These cast brass openers and trivet might seem like something you'd pass over in a second, but consider how nice they'd be as a gift for a host/hostess or coworker or something. I'm just saying think about it; they're functional objects that will stand the test of time without offending anyone's design sensibilities.
Crescent bottle opener, $50.00 (2.5″dia.)
Brass bottle opener, $60.00 (5.5″l)
Sunburst Brass Trivet, $99.00, (7″dia.)
Available from
CHATCHADA
, 50.00.
Tags: Gifts