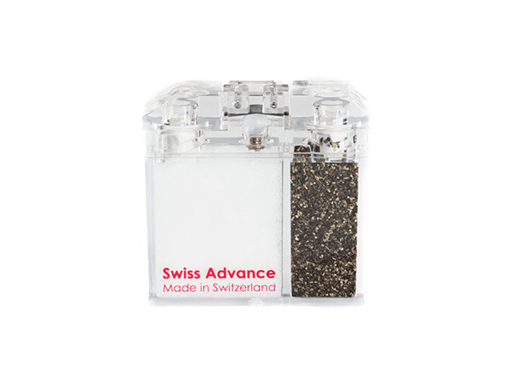 When you're off on your adventures, you need not go without salt and pepper. The Arcto Alpine Travel Shaker is designed for robustness: it's humid proof to prevent clumping and housed in a extra tough plastic case to withstand all sorts of abuse. It opens with a "click" so you'll know when it's open- no unnecessary spills in your bag, thank you very much. Get it, and all of your future travel companions will want to be your best friend come dinner time.

Manufacturer: Swiss Advance
Country: Switzerland
Material: PCTG, stainless steel
Updated price and link; originally posted Jul 11, 2016.
Available from
Camping Survival
, $18.58.
Tags: Gifts, Gifts $1-$25