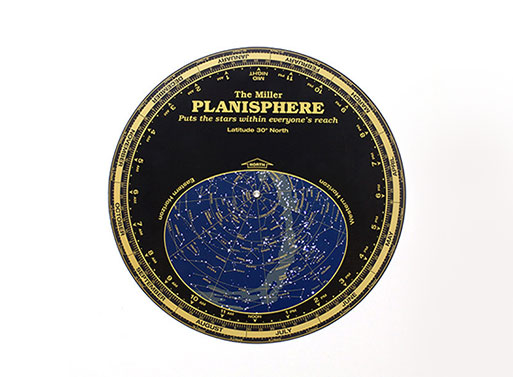 Most of us can recognize the major constellations (Orion, the Big Dipper, etc.) but if we arm ourselves with the flat, plastic disc of the Miller Planisphere, we'll be able to potentially learn and locate all of them. First, find your latitudinal position (map also available via retailer), then order the correct wheel. Once you have it in your hands, spin the wheel to pick the right date and time, and you'll see all the constellations, stars, and planets above you, simple as that.

The Miller Planisphere is a sturdy, all-plastic wheel.
10.5″ diameter
comes in a black plastic protective sleeve
Available from
Best Made Co.
, 16.00.
Tags: Gifts, Gifts $1-$25