Next time you venture into the great outdoors for a camping trip, make sure you have a lighter in addition to your matches and flint, because, as we all know, it's better to be safe than sorry. And, because there's no need to be excessive, you might as well get this very compact and indestructible lighter to carry along with you. Made of high grade stainless steel, it has a secure screw down cap (that can be attached to a keyring), is waterproof, and measures 0.5″ x 1.9″.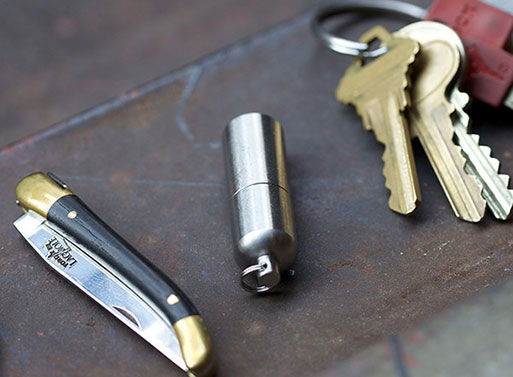 -300 Series Stainless Steel
-0.5" x 1.9″
-Made in the USA
-does not come with lighter fluid
-attached keyring
Available from
Best Made Co.
, 21.00.