This is such a smart bag. It's a backpack and duffle that's super simple in visual design. Featuring all the credentials that one could want in a backpack (ballistic nylon, fully lined nylon Ripstop interior, padded straps, padded airmesh back, exterior stash-pockets, etc.), it quickly converts into a mini-duffle with a simple shoulder strap restraint system. Imagine the ease of taking this on a plane journey; others will no doubt silently seethe after messing with their finicky carry-ons. From IGNOBLE. More pics and info below.

Dean, of IGNOBLE, says they aimed for these things when they were designing the Lenore:
1) smaller capacity and a softer feel than bags made previously;
2) simple in features without sacrificing product utility or quality of design;
3) visually accessible and attractive without being flashy or obvious;
4) could be used easily and reliably as a carry-on for air or rail travel.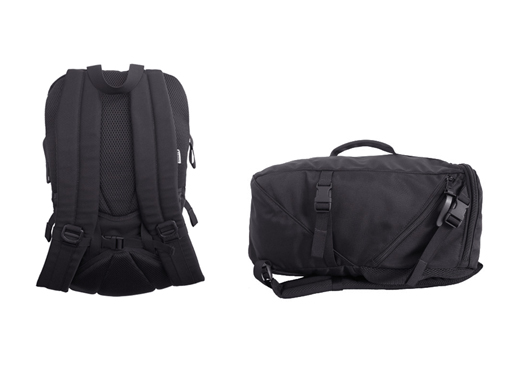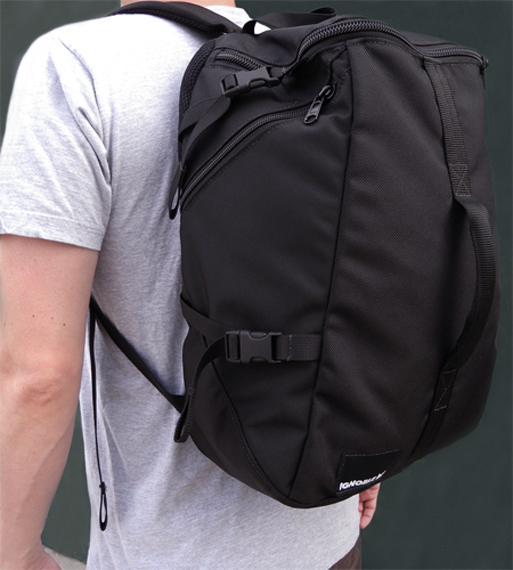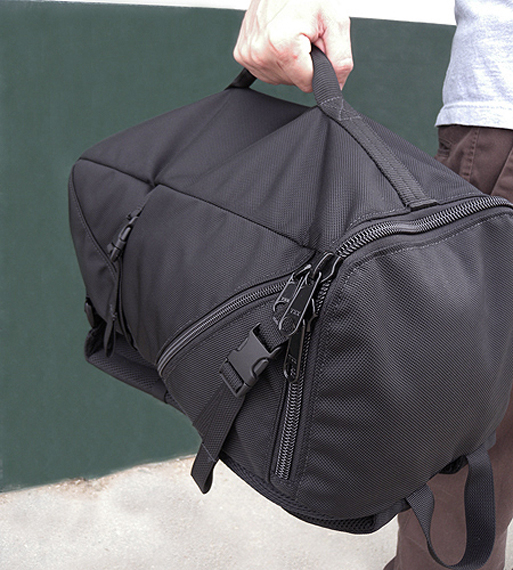 Features:
– Padded Shoulder Straps and Padded Airmesh Back
– Padded Exterior Duffle Bag Style Handle
– Shoulder Strap Restraint Loops for Conversion to Mini-Duffle
– Zippered Left and Right Exterior Stash-Pockets
– Dual Zippered Main Compartment
– Internal Hanging-Pocket
– Internal Book-Sleeve
– Side Compression Straps
– Top Bag Webloop Handle
– Extremely Soft, Extremely Robust Materials and Construction
Average Weight: 1 lbs 7 oz (652 g)
Dimensions: 19.5″ W x 12.5″ H x 8″ D
Total Capacity: 27 Liters
(All measurements are approximate)
Tags: IGNOBLE