Simple and utilitarian are two of my favorite adjectives when describing gadget sleeves and bags, so of course this collection by Charbonize gets a spotlight. Using vegetable tanned leather and recycled wool felt, each piece is created by hand in their workshop and follows the aim of "being simple, timeless and functional". And don't worry, the wool is anti-piling & water repellent. Now available in the US via HORNE.

above: Felt & Leather Laptop Travel Bag from HORNE, or available directly from Charbonize, € 198 (€ 238 to Europe/AU/America)
Fits up to 15″ laptop.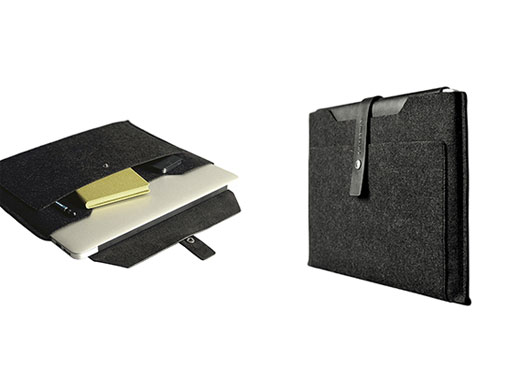 MacBook Pro Sleeve, 15″ or 13″, € 98 (€ 115 to Europe/AU/America)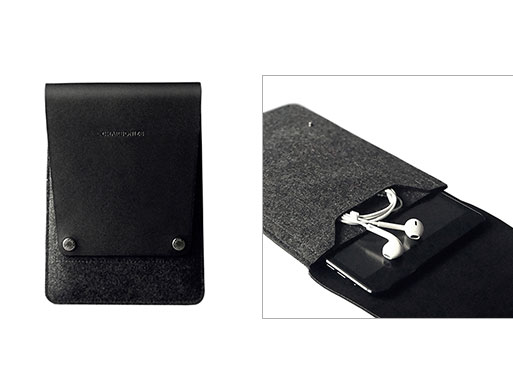 iPad mini sleeve from HORNE, or available directly from Charbonize, € 65 (€ 83 to Europe/AU/America)
Also available: iPad Sleeve $99, (from Charbonize, € 69 (€ 86 to Europe/AU/America)