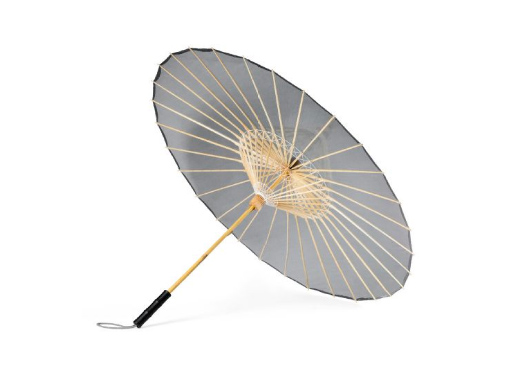 Sure, there's the Brelli and then there's the SUNbrelli (or rather sunBRELLI). The latter will protect you from the sun's rays as well as the rain, with the same biodegradable plastic canopy.

Size: 52″ canopy, 34″ length
Handmade in a family owned factory of renewable, sustainable biodegradable plastic, bamboo, and cotton.
Also available from the MoMA Store: SunBRELLI, $75.00
Available from
BRELLI
, 59.00.