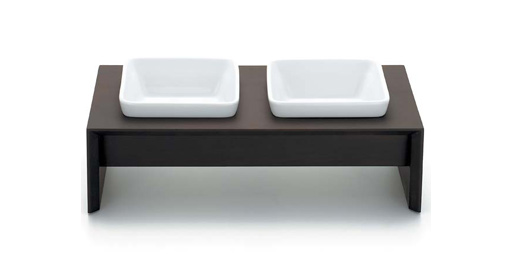 If you're a pet owner, you might add this bowl to your shortlist of upgrades for your little friend.
These stylish pet food bowls are perfect for your favorite pampered pet! Raised off the floor, they aid in proper digestion. Made of wood & dishwasher safe ceramic. The bowls are removable.
Small (double):14x7x5H, (bowl size 5.25″ square by 2″ deep), $55.00
Large (double bowl) 20x10x7H (bowl size 7.75″ x 3″ deep), $90.00
Single 10x10x7, $55.00

Buy it here.