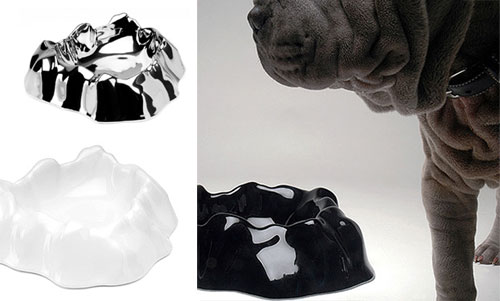 I like dogs, designer or otherwise. They're not allowed to sleep on the bed, but I'll still lavish them with all the other fineries befitting of man's best friend, like a Gaia & Gino titanium-coated dog bowl.
Designer: Brandon Warren
Small: 3 x 11 x 12 inches
Large: 4 x 13 x 14 inches
Porcelain (Silver version is titanium coated).