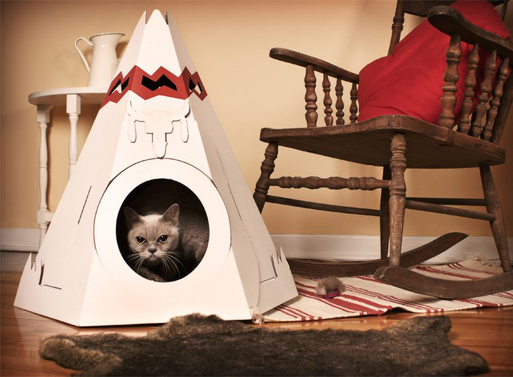 You just know your kitty cat(s) will love this recycled cardboard tipi, not because it's recycled, but because it's cardboard. (The teepee is much better to have around than a regular ol' box, isn't it?)
– Sold flat and 100% made of recycled and recyclable cardboard.
– Assembled in less than 2 minutes without any glue or tools, instructions manual included.
– Made in Canada.
Loyal Luxe
, 24.00.
Tags: Loyal Luxe