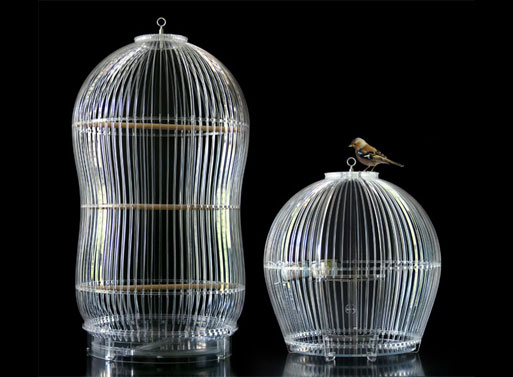 Consider this a designer birdhouse. Made almost completely of plexiglass and assembled without glue, it's the sort of cage you won't mind looking at. Pricing starts at 160 €; email designer to order.
Designer: Vadim Kibardin
Material: plexiglas. wooden sticks
Big: D 400 mm x H 700mm
Small: D 400 mm x H 420mm
Available from
Kibardindesign
, €160,00.