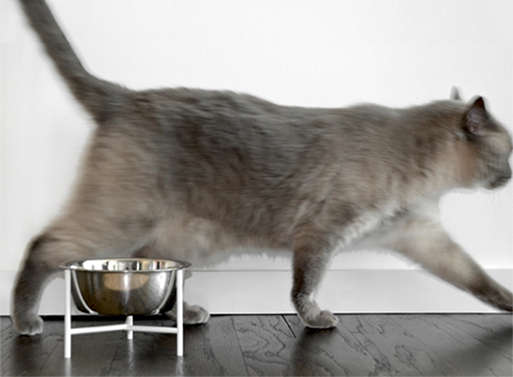 If a regular sit-on-the-floor steel bowl for your furry friend just won't work with your décor, you might be a little too concerned with details. That said, hello, nice to meet you, please sit down and join the club; your design obsessive tendencies are welcomed here. The Y.bowl from Doca Pet (literally) elevates the common steel bowl to a considered receptacle for your pets, and with different sizes and heights, you're able to pick the perfect size. There's also a fair bit of other similarly modern designs, Squaremeal being my second favorite.

Powder coated metal stand with rubber non-skid feet.
Available in black, orange, red, white, and green.
Each Y.Bowl includes 1 stainless steel bowl.
Designed and made in Chicago, IL.

Squaremeal, $138.00 – 188.00
Available from
Doca Pet
, 30.00+.