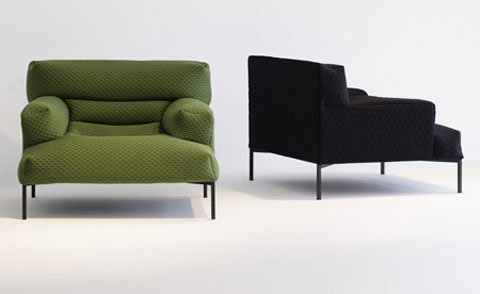 What a Lazy Bastard. If you bought this chair, you could say that all the time, and if someone got mad and started to punch you, you could say, "Wha?! I was talking about the armchair you're sitting in!! WTF?!"…Wouldn't that be fun? Basically a bean bag on legs, this armchair looks super comfortable because it is. May I recommend the black color instead of the suspiciously-seventies-inspired pea green color?
Available by special order only.
W36.6 x D38.5 x H29.9 in
Available from
The Conran Shop
, 1,495.00.
Tags: Bertjan Pot