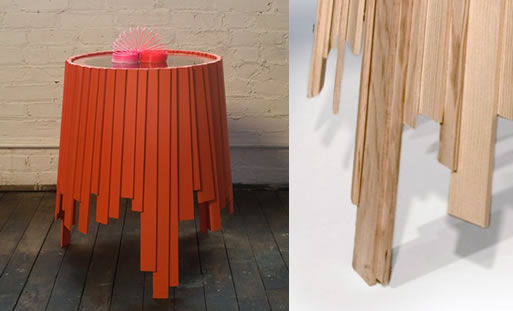 Rich Brilliant and Willing is one of my new favorite design houses and the trio are definitely ones to watch. Their new Matryoshka table featureswood slats with each seam being overlapped by the one next to it.
The table gets its name because each of the three sizes (End, Cocktail & Coffee) – can nest inside one another, like Matryoshka Dolls.
Available in white, black, red or green.
Tags: Rich Brilliant Willing