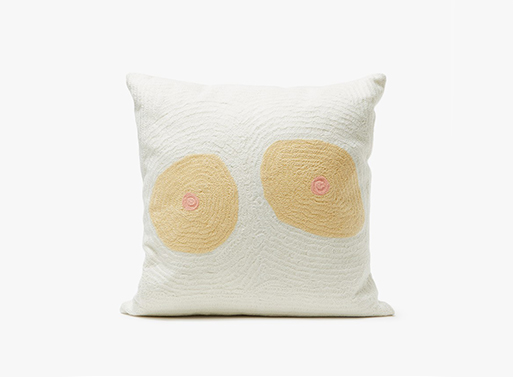 It's a Tonal Boob Pillow, and why wouldn't you want one? You're not the type to shy away from an cartoonish image of a body part, and, in fact, you can celebrate it without any of the awkwardness that may come from someone more serious.

While you're at it, you may as well go ahead and get a few Boob Hooks just to make a point.
-100% cotton jacquard cover
-Feather/down insert
-Made in USA
Also available directly from Cold Picnic.
Available from
Need Supply
, $80.00.