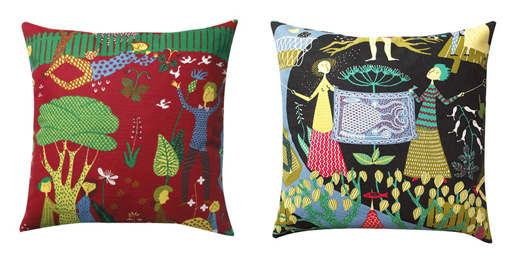 The pillow search continues…I like the bright colors and illustrative design of these two pillows by Stig Lindberg.
This wonderful pillow features the original textile design by Swedesh artist Stig Lindberg. Printed by the classic Swedish textile company Ljungbergs. Simply beautiful.
Wash cold. Do not tumble dry. 100% Cotton.
Size: 18″ x 18″
Black or Red

$49.99, Buy it here.