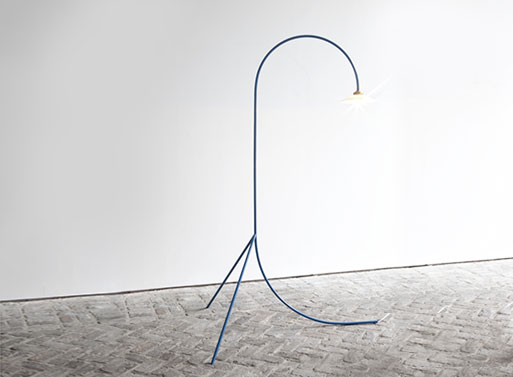 Let's finish off the week with something whimsical. Perhaps you don't have the room (or the budget) for a Duo Seat + Lamp by Muller Van Severen, but maybe a Standing Lamp could slot in beside your sofa and/or favorite reading chair. No? Oh well, at least we can admire the very thin curve arc propped up by two spindly legs in blue, yellow, gray or black. There's a lot of personality in such a spare form, don't you think?
Manufacturer: Muller Van Severen (Fien Muller and Hannes Van Severen)
Materials: Lacquered Steel
Dimensions: H 74-3/4″ x W 39-3/8″ x D 47-1/4″
Available from
Matter
, $2,200.00.