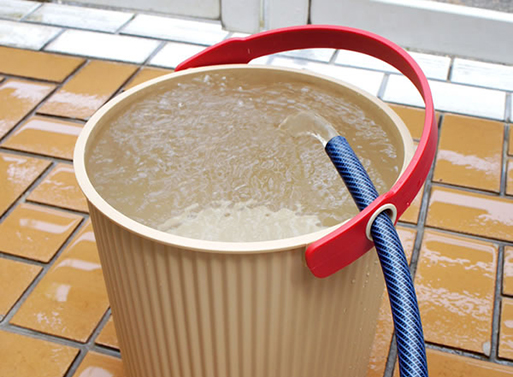 Yes, it's a bucket, which doesn't sound very exciting, but it's also a basket and a stool, and that versatile array of functions means it's pretty suitable for any home. As a stool with the lid in place, they support up to 331 pounds (150 kg). Fill the Omnioutil Basket with garden stuff, toys, water/ice, recycling…or, my favorite, use the hole in the handle to thread a hose- perfect for outside clean up or washing the car.


Made completely in Japan by Sceltevie.
Good Design winner for the "Long Life Design Award."
Available from
Rakuten
, $20.97.