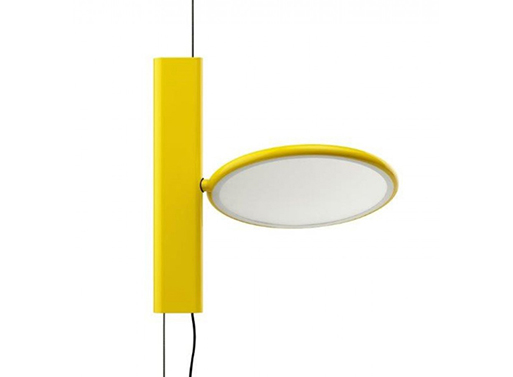 You know what's cool? A floor to ceiling LED light designed by none other than Konstantin Grcic. I swear, I want everything he's designed, and this ultra-flat light disk hung from a wire is currently at the top of my list (if only I had a place to put it). The light is directable over 360 degrees, so use it as a reading light in the living or bedroom, or just hang it in a corner for an ambient light source. A cone-shaped counterweight keeps it in place.

"The name incorporates the shape of the "O" and the first initial of its German designer, Konstantin."
L 10.2 inches (23 cm) x W 7.9 and 10 inches (20 and 25 cm)
Cord Length: 157 inches (399 cm)
MATERIALS: Aluminum and PMMA
BULB: TOP LED 2700K CRI85 – 18W
Available from
Lunimaire
, $695.00 - 795.00.