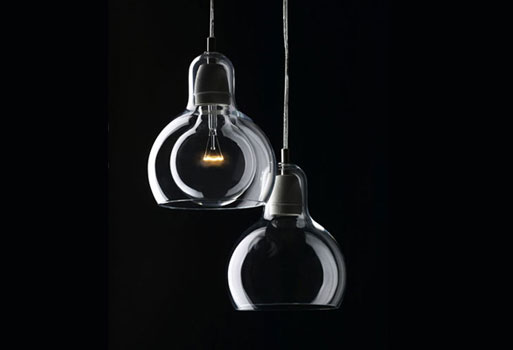 This would be a nice touch above a bar or small dining table.
The Unique Interieurs Mega Bulb Pendant adds a clean contemporary element to interior decor in a design by Sofie Refer that provides crisp illumination. The Mega Bulb Pendant features mouth-blown, transparent glass and was designed specifically to showcase a clear, globe-shaped lamp.
Fixture: Height 9 In., Diameter 7 In.
Cord: Length 90 In.
Hanging Length: Overall Length Adjustable to 99 In.
$348.00,
Buy it here.