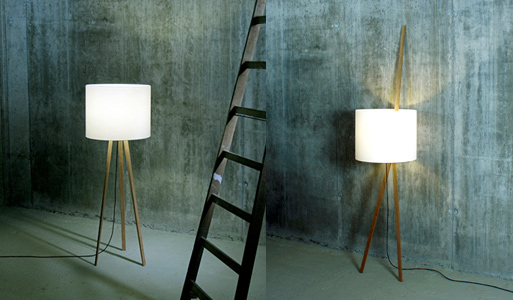 Take a look at this floor lamp and leaning light from maigrau. Different shade colors available.
The leaning lamp stresses the relationship between light and architecture by its generous gesture. Its orientation to the wall conveys stability and moreover creates an elegant and atmospheric silhouette. The puristic design of the lamp is set in scene by the combination of oiled oak and fabric of the company JAB-Anstoetz.
luca stand or lean, 495.00 €, Buy it here.