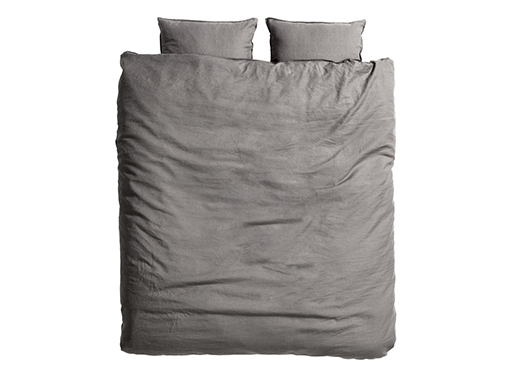 Hmm, a good quality linen duvet set for $129 sounds extremely unlikely, but maybe that's because we're used to other brands (like Matteo) having price tags twice as much*. Is price a true indicator of quality? Or should we take a chance on one heck of a deal? This is exactly the kind of product that needs customer reviews, so that those of us biting our fingernails wondering about the quality will know what to expect**.

*I own a Matteo Linen Duvet Cover, by the way, and I love it.
**If you buy one, let me know what you think.
Available from
H&M
, $129.00.