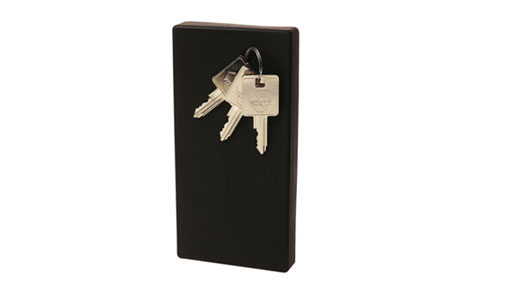 A very simple alternative to the many hooks and boxes out there. I wonder if the magnet is strong enough to toss your keys at it and have them stick…if so, it'd be a neat trick.
This magnetic key holder by Arik Levy can be mounted to the wall right near your door so you never misplace your keys again! Genius.
Dimensions: 3″w x 6.25″h x 1.5″d
$40.00, Buy it here.