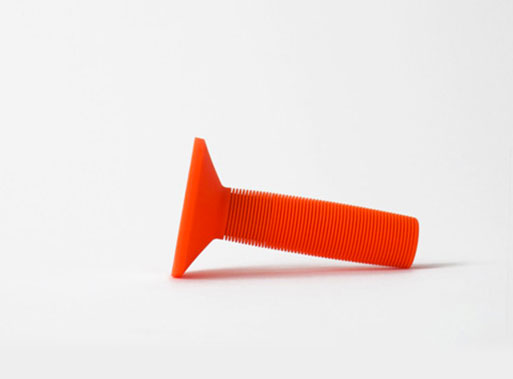 Why not employ the same grips of the BMX bicycle to a flashlight? You don't want to drop it on your toes, after all, especially not in a dark, potentially scary room when there's no electricity. It's a practical, tactile solution to sweaty palms.


Brand: PRAXIS
Designer: Alexander Taylor
Material: Natural Rubber, LED Light
Updated price and link; originally from our archives (posted Mar 11, 2013).
Available from
A+R Store
, $22.00.
Tags: Gifts, Gifts $26-$50