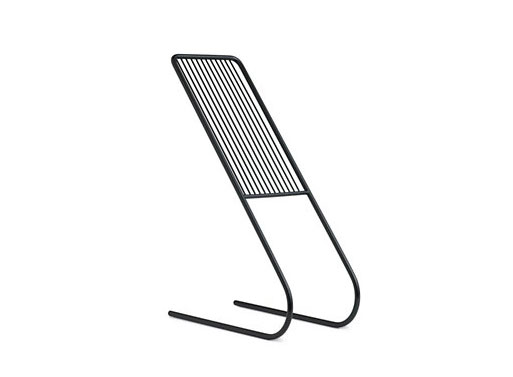 What the… ?? Shown out of context, this particular piece boggles the mind just a bit, but in the right setting with a few magazines strewn about, eventually anyone will be able to make the connection. It's a magazine rack, made of "precisely angled" powder-coated steel, that keeps magazines floating midair, easily within reach from your reading spot.

Available in black or white.
Designed by J-Me, brothers Jamie and Mark Antoniades, in 2000.
Materials: Powder-coated steel.
Measurements: H 20″ W 14.5″ D 6.75″
Available from
DWR
, 80.00.