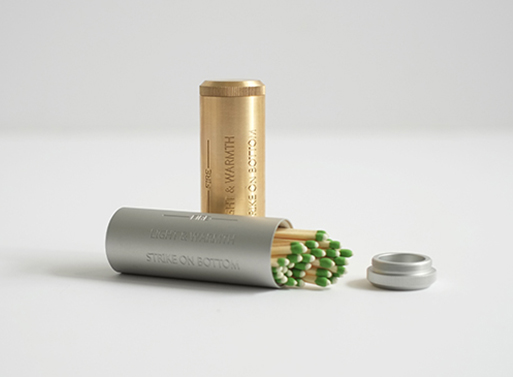 Remember the brass Fire Kit? Now Fort Standard has an aluminum version at a slightly lower price point, which means it's much more tempting to add one to your home this autumn. You get a waterproof canister (with a precision knurled cap) with the message "Fire – Light & Warmth – Strike on bottom" and Strike Anywhere Matches. Use the radial striker machined into the bottom of the canister to light each match. Handy, isn't it?

3 3/4 in x 1 1/8 in.
Aluminum Fire Kit, $78.00
Brass Fire Kit, $98.00
Available from
Fort Standard
, $78.00 - 98.00.
Tags: Gifts, Gifts $76-$100