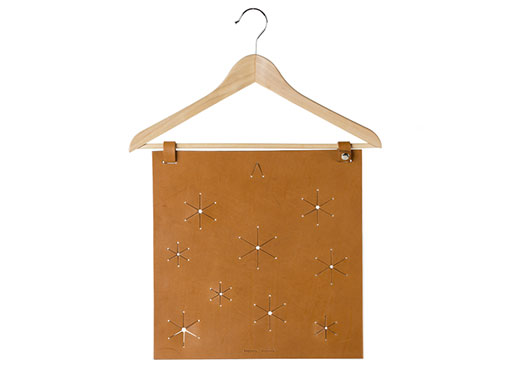 I'm sure you'd have fun guessing what this is, but I'll save you the trouble: it organizes scarves. Attach the leather holder to a coat hanger, pull your scarves through the star shaped incisions, and voilà ! Storage for your precious scarves. And, don't go thinking this is just for the ladies, I know some of you guys are stylish enough to sport a few scarves now and then (or at least when it's cold).

Designer: Kuppers & Wuytens
Weight: 0.2 kg
Dimensions: 36 x 0.2 x 36 cm
Available from
Mookum
, €79.00.