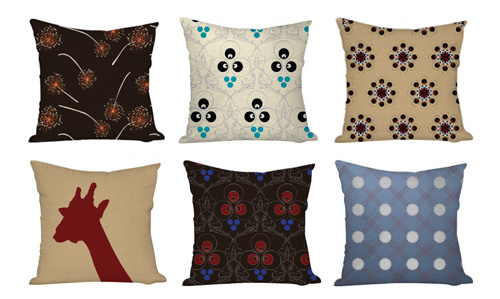 If you're working with specific colors you might like the idea of designing your own pillows. Choose from several different designs, select fabric and size, then you have your pick of pillow and embroidery color. It's kind of fun to play around with.
Price depends on fabric selection and size.
18″x18″ or 26″x26″
$45.00-$80.00, Buy it here.