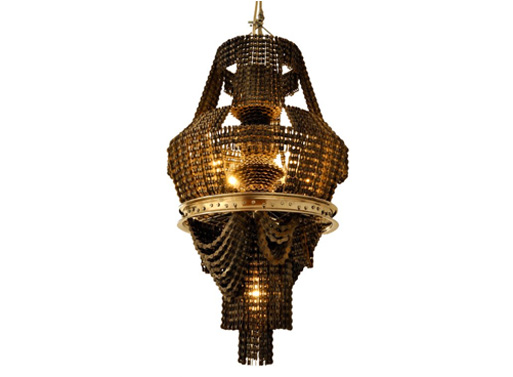 Carolina Fontoura Alzaga combines recycled bike parts to make these amazing Victorian inspired chandeliers. Each piece is slightly different, and if you're interested in purchasing one for your own home, you can select elements/dimensions and inquire for a custom quote.

For reference, Connect 14 (shown above) measures 25″ x 18″ x 18″ and has a price tag of $2,000.00.
Production time takes approximately 1 – 4 weeks.
Contact Carolina Fontoura Alzaga for inquiries.