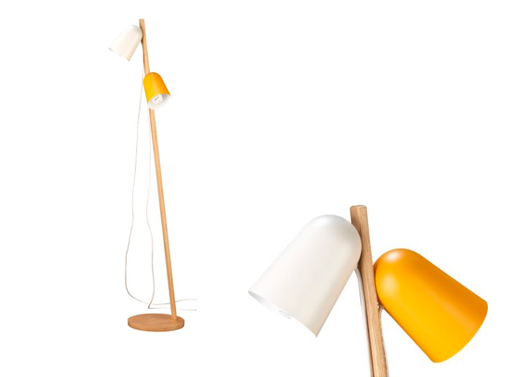 If you look closely, you'll see that there's no hinges or finicky hardware on this floor lamp. Well, what magic is this? Magnets, of course. Magnets allow you to arrange these two lights on this white oak floor lamp in various ways, without the normal visual clutter. Each light dome has its own on/off floor switch as well.

Designed by Jannis Ellenberger from Ellenberger Designs
15″Wx11″Dx57.5″H (4.5″dia.x6.25″H shades)
Two independent magnetic steel shades with matte white/marigold powdercoated finish, matte white interior.