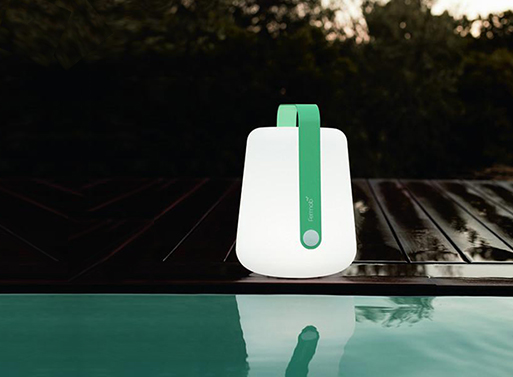 Need some flexible outdoor lighting? The Balad Lamp from Fermob is just the right size to tote around. And, compared to some other portable, outdoor lights (like the Uma), it's absolutely affordable. The aluminum handle has a button at its base that dims the light and turns the lamp on and off. As a bonus, the accompanying Small and Large Stand transform the hand-held Balad into a floor lamp for outdoor dining or seating areas.

Designer: Tristan Lohner
Made in France by Fermob.
Dimensions: 5″W X 7.48″D X 9.45″H
Materials: Aluminum, Plastic
Features:
-Rechargeable LED technology
-One-year guarantee from manufacturer
-High Protection Treatment for outdoor use

Small Balad Lamp Upright Stand, $241.00
Large Balad Lamp Offset Stand, $396.00
Available from
YLiving
, $114.00.