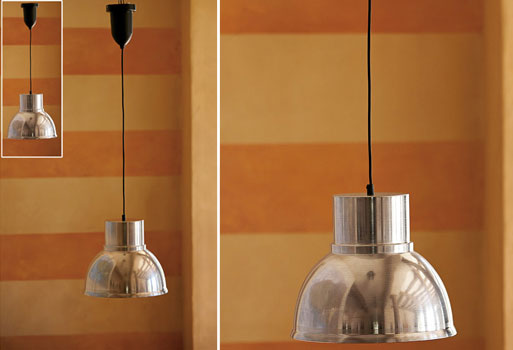 This retractable light is on sale for a very good price. (The set of two price doesn't quite make sense, so if you're going to buy two, you might call or email to see what's up.)
This handmade bell-shaped pendant retracts to set the mood: down for task lighting, up for ambiance. With a 57″ insulated cord and a matching aluminum ceiling cover for mounting. 40W bulb max. (not included). UL-approved components. Made in France.
12″ diam., 11″ h. (Cord adjusts from 20″ to 57″)
One Light, $128.00 Sale $43.99
Set of Two Lights, $228.00 Sale $148.99
Buy it here.