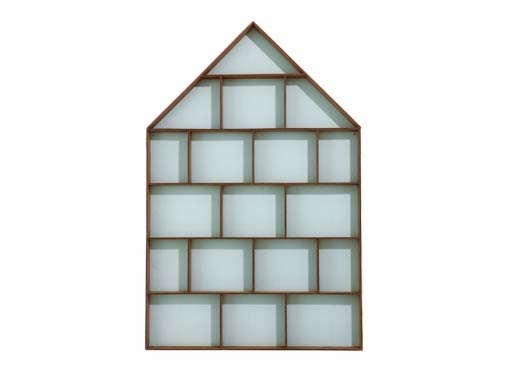 Extreme minimalists: ignore this post. Everyone else: if you simply must display your trinkets and tchotchkes, consider the Dorm shelf by Ferm Living. It's a more modern option than anything you'll find on eBay, and will set off your collectibles without offending anyone's eyes.
Manufacturer: Ferm Living
Material: Plywood
The Little Dorm shelf, $108.00
Size: Width 33 cm, height 50 cm
Color: Brown, pale pink
The Dorm Shelf, $138.00
Size: Width 50 cm, height 75 cm
Color: Brown, mint
Available from
Finnish Design Shop
, 138.00.