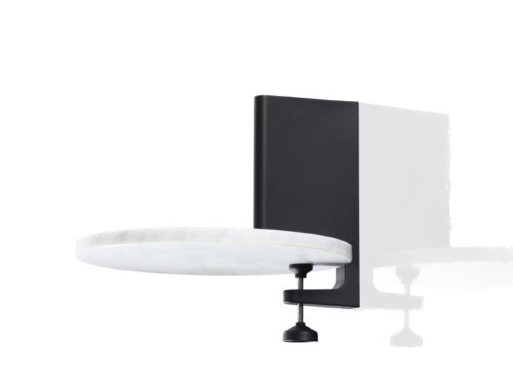 We've all seen shelving clamps (the Floyd Shelf comes to mind), but this one has a lot more 'oomph' due to its size. And, the designer is Konstantin Grcic, so, yeah, of course it's awesome.

The large plastic clamp accommodates all sorts of different thicknesses, letting you play around with the look however you want. Go for one shelving clamp with a small square or circular material and you have a wall-mounted side table; go for two (or three) with a longer plank of wood/metal/stone and you'll have a shelf.
Designed by KONSTANTIN GRCIC for MAGIS.
Materials: Polypropylene, Glass fibre
Dimensions: Length 140mm, Width 30mm, Height 270mm
Available from
WallpaperSTORE*
, €52.00.