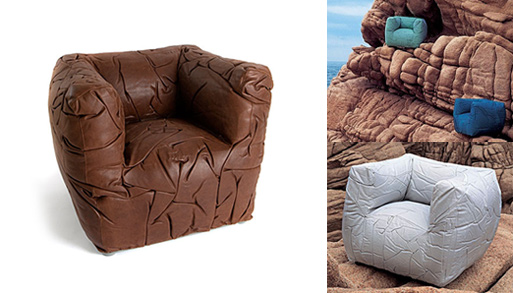 Check out this wrinkly chair (that most of us will never be able to afford).
The "Sponge" chair represents the debut of young Dutch designer Peter Traag, a graduate of London's Royal College. Its shape, inspired by sea sponges, is the result of a technological innovation that allows it to obtain a firm yet invitingly soft seat. Polyurethane foam has been injected directly into an overly large "upholstery" shell, which has been reinforced by a special fluorocarbon polyester thread. This production technique results in a unique chair, forming "elephant-skin" random folds that mimic a well-worn classic armchair.
33.5″ x 37″, height 29.5″

leather: $9,330.00, Buy it here.
$7,895.00, Buy it here.