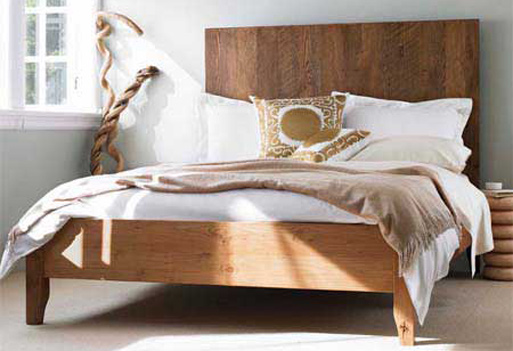 Reclaimed wood and simple styling makes this bed a no-brainer.
Our reclaimed Douglas fir Plank bed adds a contemporary green twist to it's traditional design and honors the character of the rare first-growth fir used in its construction. Up to a century old, the aged wood-from razed buildings-shows off its rich hue, deep patina, and tight grain. The wood is hand-planed to smooth its surface while preserving the distinctive character of the vintage fir's imperfections. Our bed's eco-friendly wax finish highlights the wood's singular beauty. Includes headboard and bed frame. Assembly required. Made in USA. Allow 5 weeks for delivery.
light or dark finish.

SPECIAL: was $1,995.00-2,095.00 – save 15% (limited time, ends Feb 5th)
$1675.00-$1775.00, Buy it here.