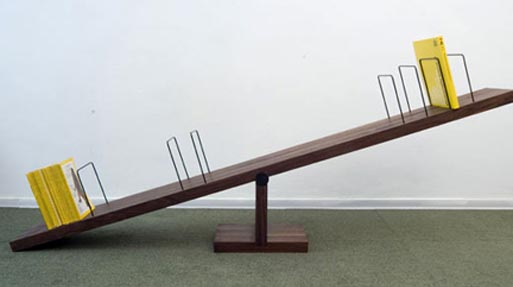 Even if you don't have the urge to snap this up and put it on display in your living room, surely you can find appreciation for the delightful design somewhere in your heart/head.
"Every book tells its own story. Every book has its own weight. By playing with balance, the See-Saw bookshelf visualizes the breadth of our home libraries."
Walnut wood with powder coated steel parts.
shelf: 47.25″ x 9.8″ x 2″
stand: 13.75″