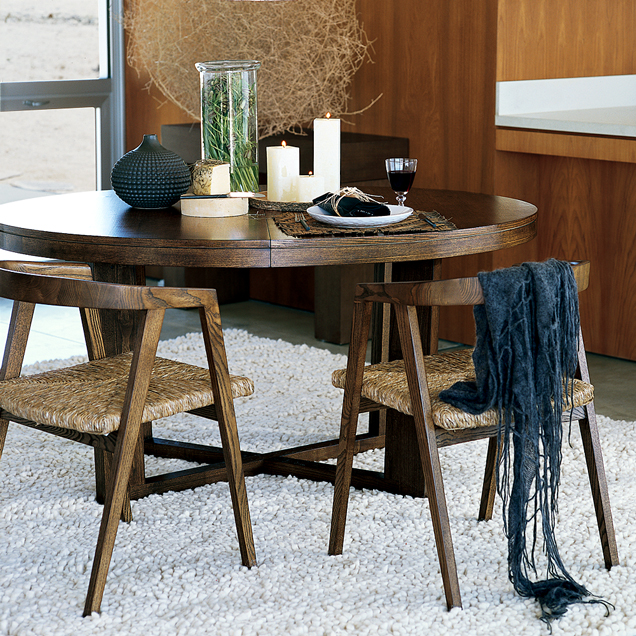 If you can ignore the scarf that makes it look like you've just invited Stevie Nicks to dinner, you'll probably appreciate these chairs. They come in either Acorn (with rope frame) or Chocolate (with sold frame). You can also purchase a leather cushion to go with the Chocolate chair.
20″w x 18″d x 29.5″h.
Leather cushion: Coordinates with chocolate round-back chair.
18″ x 18.75″.