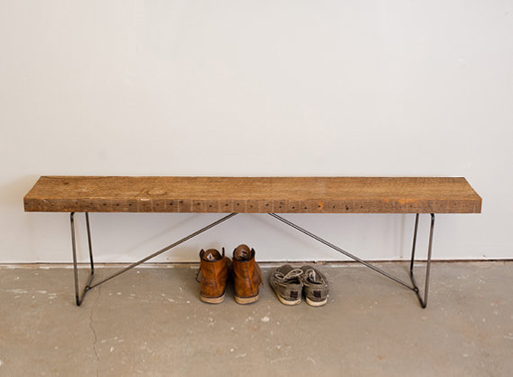 Shall we show a little Etsy love today? If you're looking for bench, and a reclaimed wood one at that, you need to head on over to the Etsy shop of Dylan Design Company. This 7 ft. bench above is $300, and is made from reclaimed old growth pine (salvaged from old buildings in downtown Baltimore, MD) and solid steel. There's a few 4′, 5′, and a 6′ bench as well.

The bench is a solid 2″ thick.
Available in unfinished, Clear or Brown wax finishes.
Designed and hand made in Baltimore, Maryland.
Available from
Dylan Design Company's Etsy Shop
, 305.00.