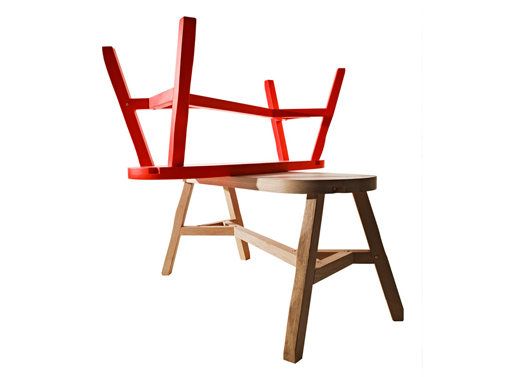 Flat-packed and assembled with wooden pegs (no screws or glue necessary), this bench sounds like it has a humble background, but rest assured you can impress your friends with a designer name when they come a-calling. Be sure to tell them that what would normally end up in the rubbish heap (curved and irregular pieces of discarded wood called wayney edges) is made new with the creative mind of Tom Dixon. Available in either natural ($300) or fluoro ($550). And, yes, there is an Offcut Stool ($235) as well.

17.3″h x 14.9″w x 40″dia.
Offcut Bench Natural, $300.00
Offcut Bench Fluoro, $550.00
Available from
Tom Dixon
, $300.00 - 550.00.