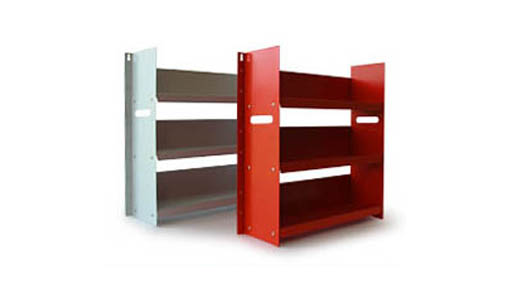 Livorno 60: designed by the Italian designer Marco Ferreri for Danese Milano, Italy. Livorno 60 can be used as a book- or CD shelf. Self standing or wall mountable.
Material: Lacquered metal.
Dimensions: 21.65″ h x 23.62″ w x 7.87″ d.
Color/Finish Options:
White
Red
Metallized Light Grey
FREE SHIPPING within the US!
Special order, ships as soon as possible.