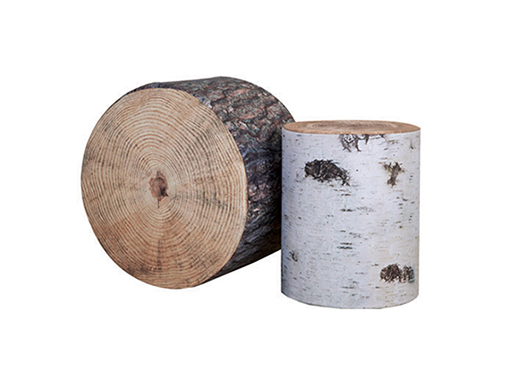 Why would you want big chunks of wood in your home? Who knows, maybe you're a bit crazy. However, soft poufs covered with a a photo wood stump print are completely understandable, and, in some cases, recommended. Use these poufs as an ottoman, stool, or side table (they're supposedly pretty sturdy).

The pouf cover can be taken off and cleaned as it has a zipper.
Björk (birch): 18.4″ x 15.6″ diameter
Furu (pine): 13.7″ x 23.4″ diameter
Available from
Huset
, $260.00 - 350.00.