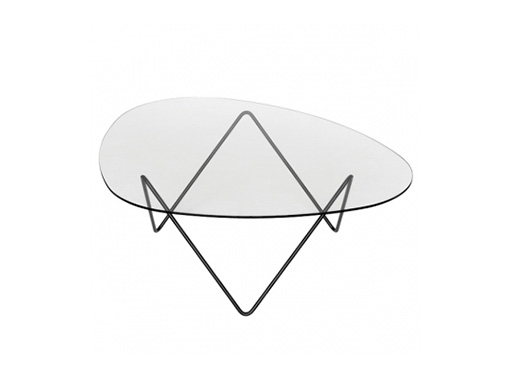 Let's have a quick little test on your design knowledge. Is the well known Casa Milà  or 'La Pedrera' building designed by Le Corbusier or Antoni Gaudi? Hint: The building is located in Barcelona (image of Casa Milà  here, just in case you want to take a peek before finalizing your answer). This coffee table, like the Pedrera lamps (aka PD2, PD4), was designed by Barba Corsini in the 1950s for the interior apartments of the La Pedrera building. Answer on the building's architect below.


Size: Length 106 cm, width 86 cm, height 38 cm
Material: Painted steel base, glass top
Manufacturer: Gubi
Design: Barba Corsini
Answer: Antonio Gaudi was the man behind the famous building Casa Milà , or La Pedrera, in Barcelona.
Available from
Finnish Design Shop
, 815.00.