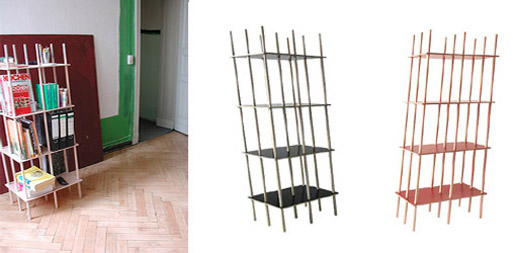 New "flexible" shelving unit from Konstantin Grcic.
"Es is not stiff, but stable. Es stands behind its urge to move and still works. Although accessible from all sides, nothing ever falls out. However you move the shelf, the shelf levels remain flat and heavy loadable."
Please allow 4-6 weeks for delivery.