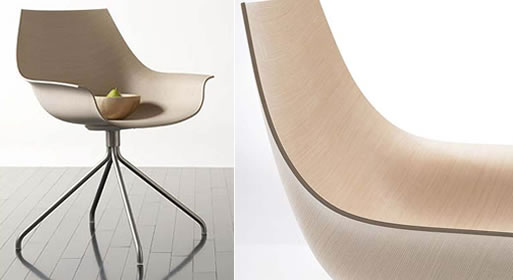 Crafted from three-dimensional veneer, this chair was recognized with a Frankfurt Messe Design Plus Prize, which is awarded to products that have a combination of innovative technology and design. It's simply one of the loveliest chairs available, and it's now on sale.
"Strong and comfortable, the Cox Chair swivels on its four slim legs and the deep seat is slightly shaped like a Windsor chair. Lightly scaled, with soft curves and clearly defined edges, it is suitable for dining, lounge or office."
H 33.5″ W 23.5″ D 23.5″
Seat H 18″ Arm H 24.5″
*Also, DWR is running a combo sale- buy a combo of 6 tables, chairs or stools, Save 15%…so that's a sizable savings to figure in.