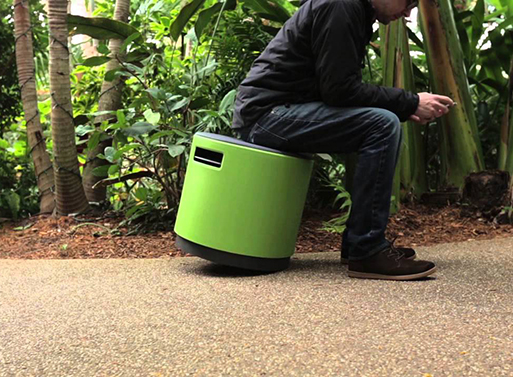 Need a chair that keeps you moving? There's the ErgoErgo, which we've posted before, and now there's also the Buoy. The Buoy Multifuncitonal Chair has a rounded bottom that encourages you to move often- swivel, tilt, and turn- and also allows for proper posture wherever you're working. A gas lift mechanism within the built-in handle enables height adjustment (excellent for workspaces that accommodate several people) and brighter base colors are available as well.


Manufacturer: Turnstone
Material(s): Polypropylene, foam, fabric
Dimensions: 18″ Dia X 17.25-22.75″ H
Video below showing Buoy in action, fyi.

Available from
YLiving
, 199.00.