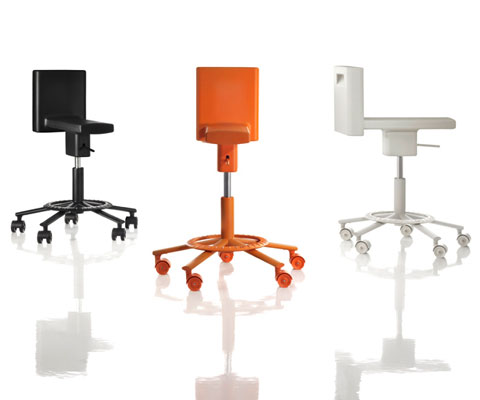 Good looking task chairs are hard to come by, and while I'm not sure about the ergonomics of this one by Konstantin Grcic, it sure kicks the heck out of the ones at your local office supply. It looks simple and minimal (if I had a dime for everytime I used those two words…) plus swivels and adjusts in height with a gas piston lever.
Designed by Konstantin Grcic
Material: Frame in steel tube painted in epoxy resin. Foot-rest in die-cast aluminum.
Specs: 63w x 30.5h (inches)
Available from
2modern
, 840.00.